Children's Programs
Children's Programs

---
Hey Kids!!! HELP!!!!! The Keyser Library needs help solving a mystery! Our absent-minded librarian has misplaced some very important items and we cannot find them. Luckily, she left some clues behind. Come to our library on Saturday, May 20th at 2 o'clock and after you pass our rigorous yet incredibly fun secret detective training you will receive your case file! Help us solve this mystery!
---
Keyser area Moms, the Keyser Library wants to invite you to a Mommy and Me Mother's Day Tea to celebrate you! Join us Saturday, May 6th at 2pm at the Trinity Lutheran Church Parish House for refreshments, games and a mommy and me craft.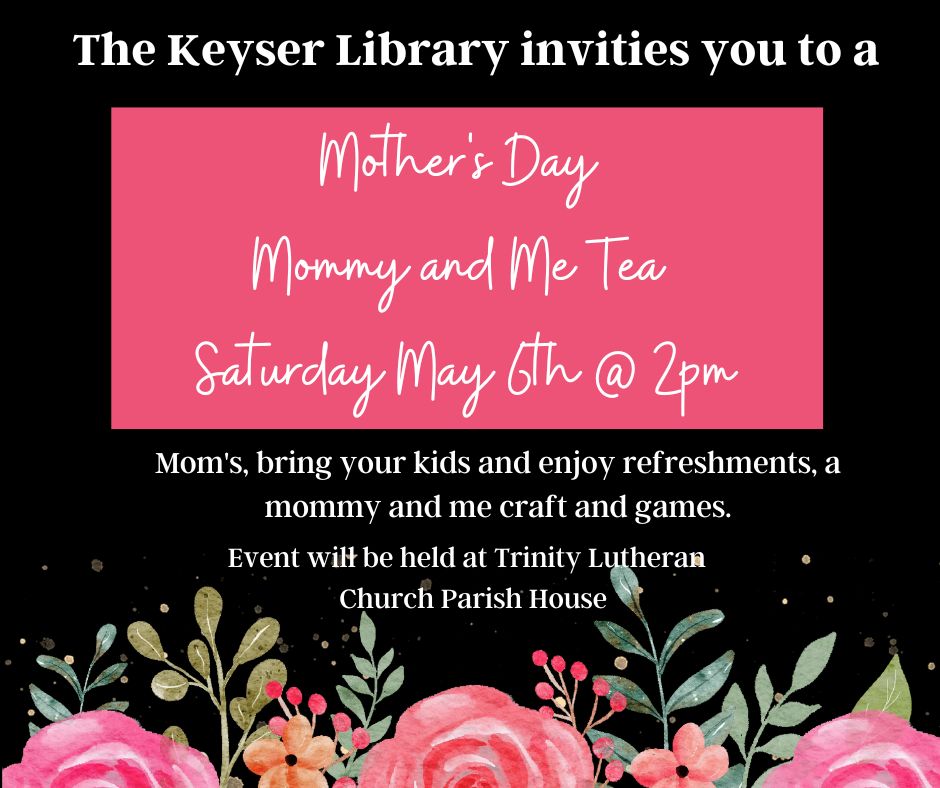 ---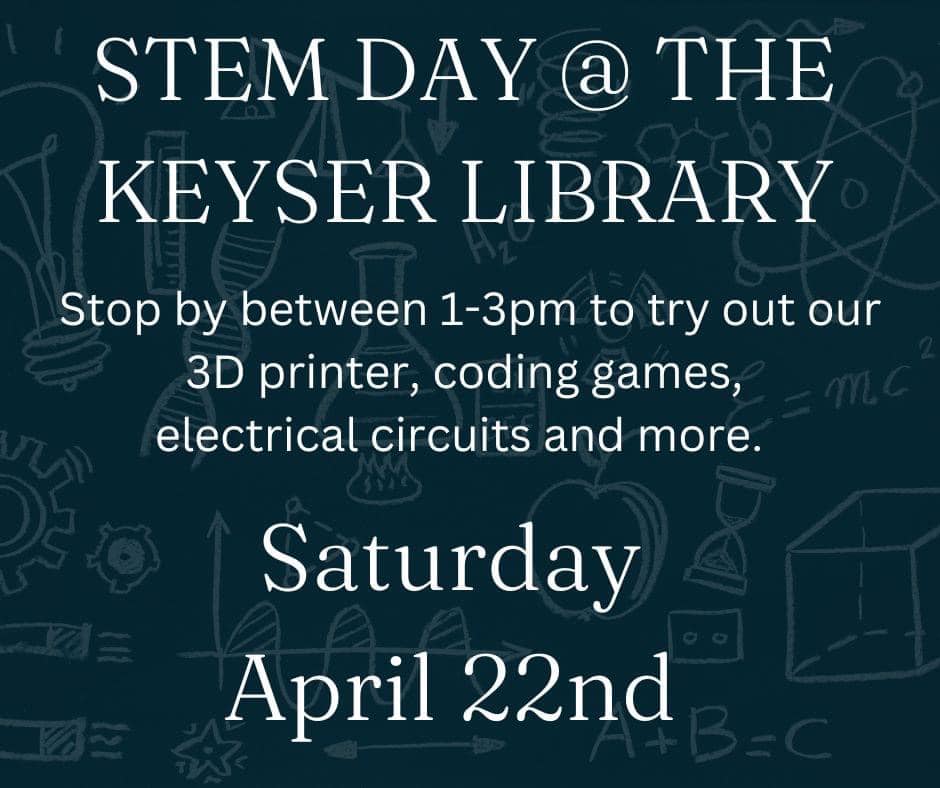 Mark your calendars! Saturday, April 22nd is STEM Day at the Library. We will be trying out our 3D printer as well as having some fun coding games, electrical circuits and many more exciting STEM games to try out! Stop by the library between 1-3pm!
---
The Keyser Public Library is having an Egg Hunt on Saturday, April 8th at 10:30 am and 11:30 am! We will have candy, prizes and lots of fun! Space is limited, so give us a call and reserve a spot. 🐰💐🐰💐🐰 **UPDATE** Both time slots are filled!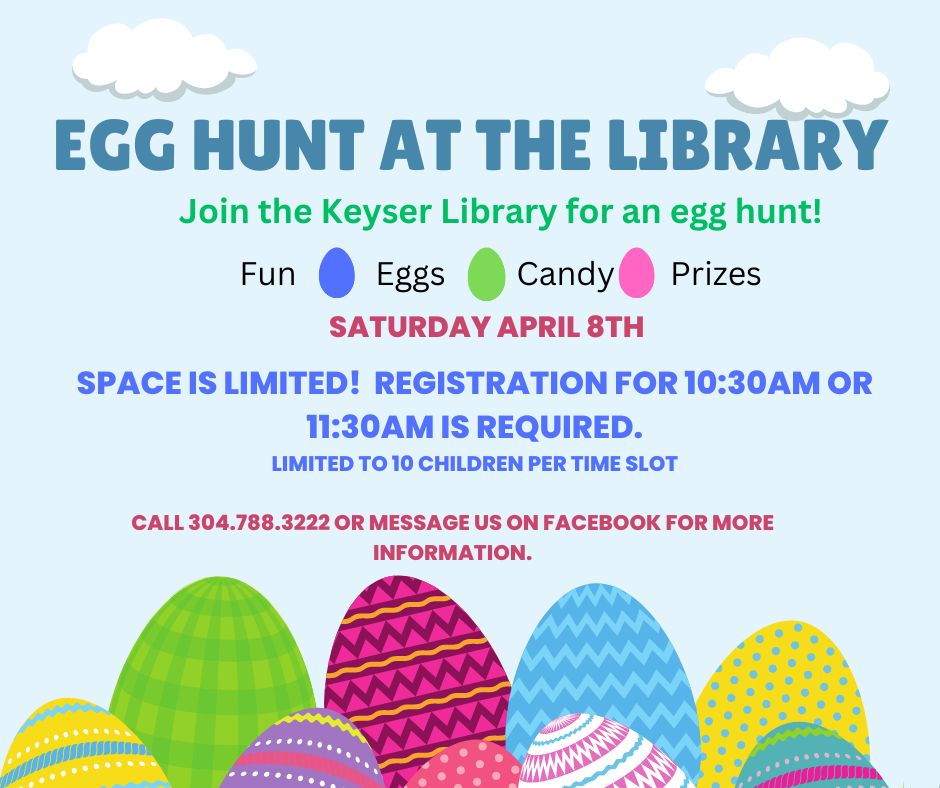 ---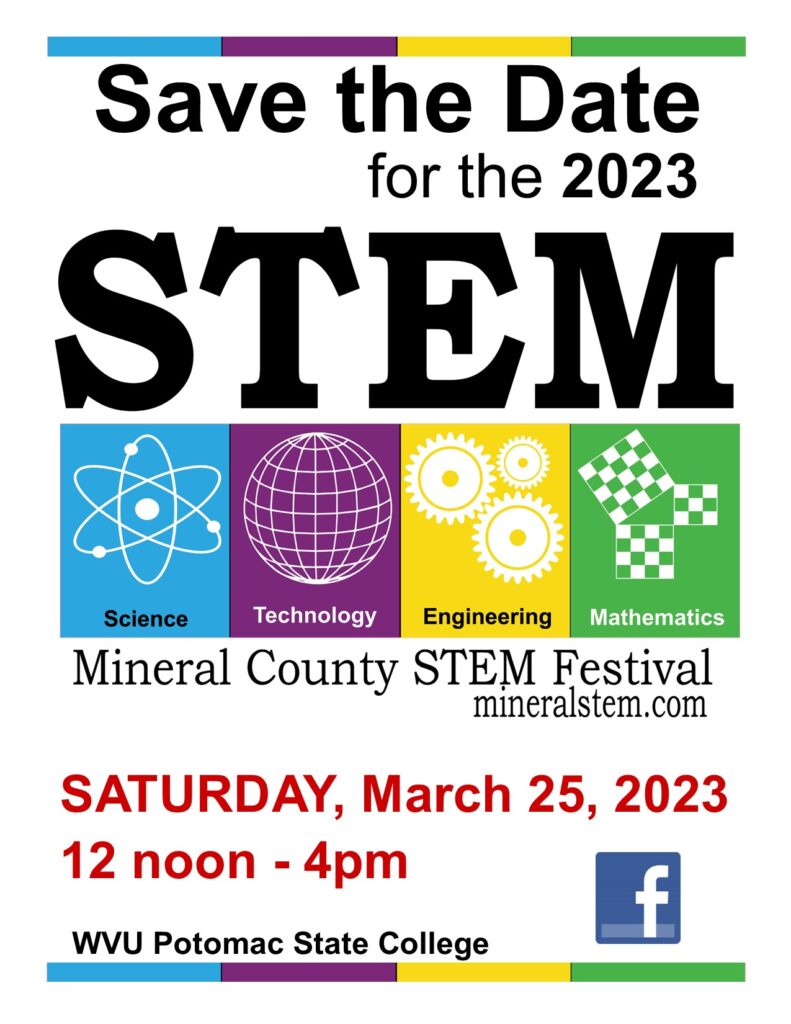 The Keyser-Mineral County Public Library is partnering with the librarians of the Mary F. Shipper Library for this year's STEM Festival. Come see us at the campus library!
Children will be able to explore the world of natural pigments by painting with crushed leaves during this educational art experience.
---
The return of a community favorite, join us for Dr. Seuss Day. There will be pizza, games, activities, and goodie bags. Don't forget to sign-up for the door prize for a chance to win something Thing 1 and Thing 2 would be proud of!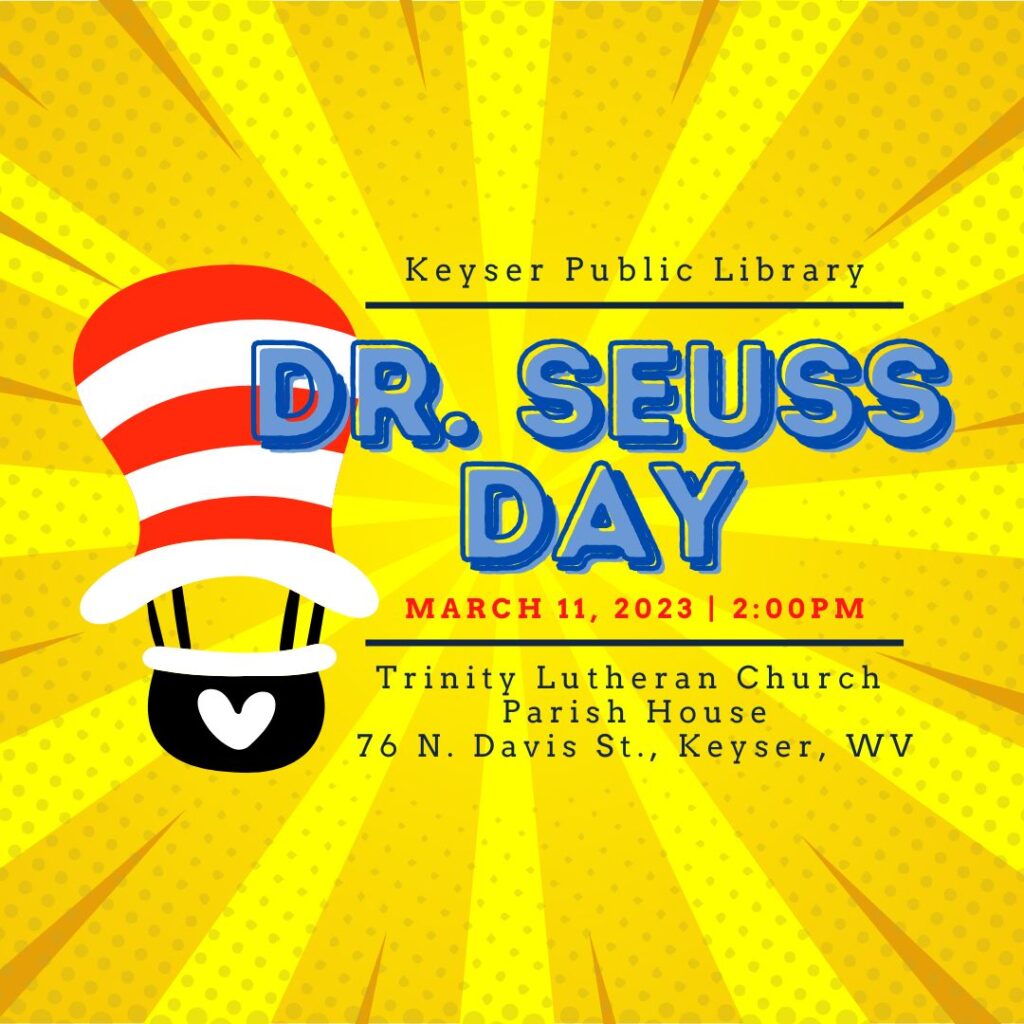 ---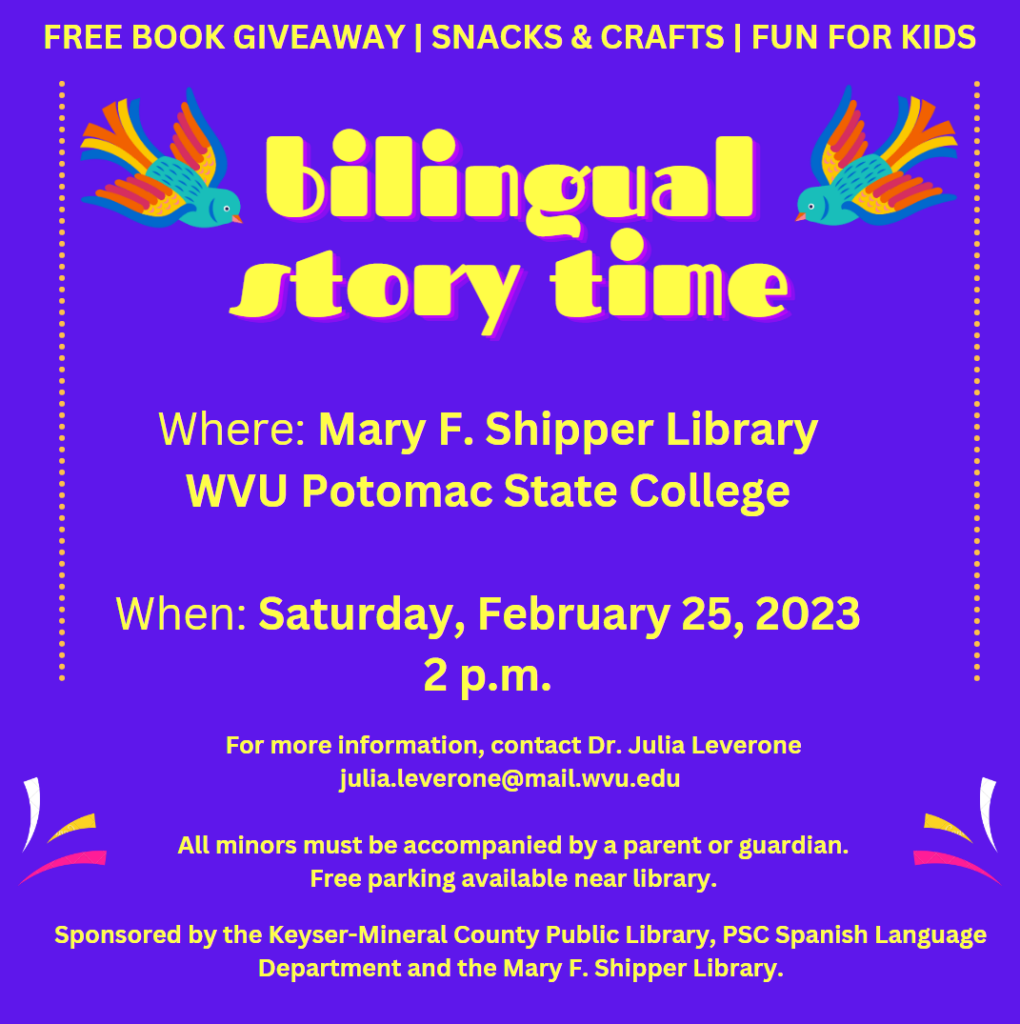 This free family-friendly event is open to all. Experience the joys of art, food, and storytelling as public library staff and PSC Spanish language students lead you through a fun and interactive session with free arts and crafts, snacks, and read-alouds of bilingual and Spanish language children's books.
---
Our Children's Programming Survey is now available!
If you'd like a paper copy, they are available at the front desk at the library.
A digital version can be found here: https://www.surveymonkey.com/r/P8Y9KHQ