1 event,
The Keyser-Mineral County Public Library will be closing early at 5pm. We apologize for any inconvenience.
1 event,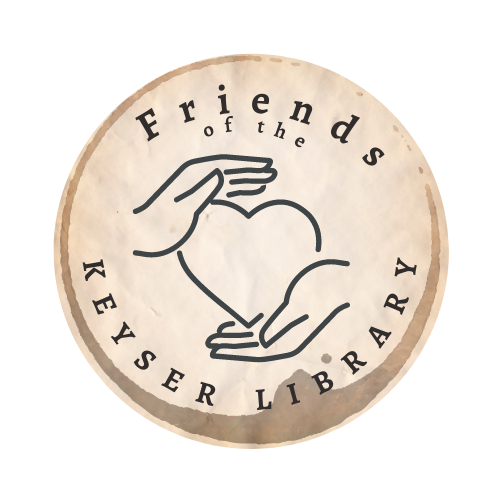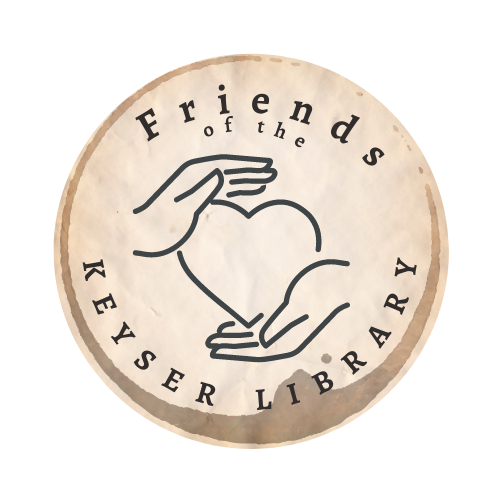 Monday, November 28, 2022 6:30 p.m. – 8:30 pm The Mary F. Shipper Library is partnering with the Friends of the Keyser-Mineral County Public Library to support our local libraries. We are hosting a social evening for students and employees to gather, sip hot chocolate or cider, and chit chat while helping a good local cause. We will be gift wrapping donated books for a fundraiser being held by the Friends group. If you're unable to come out but want to help by donating...
1 event,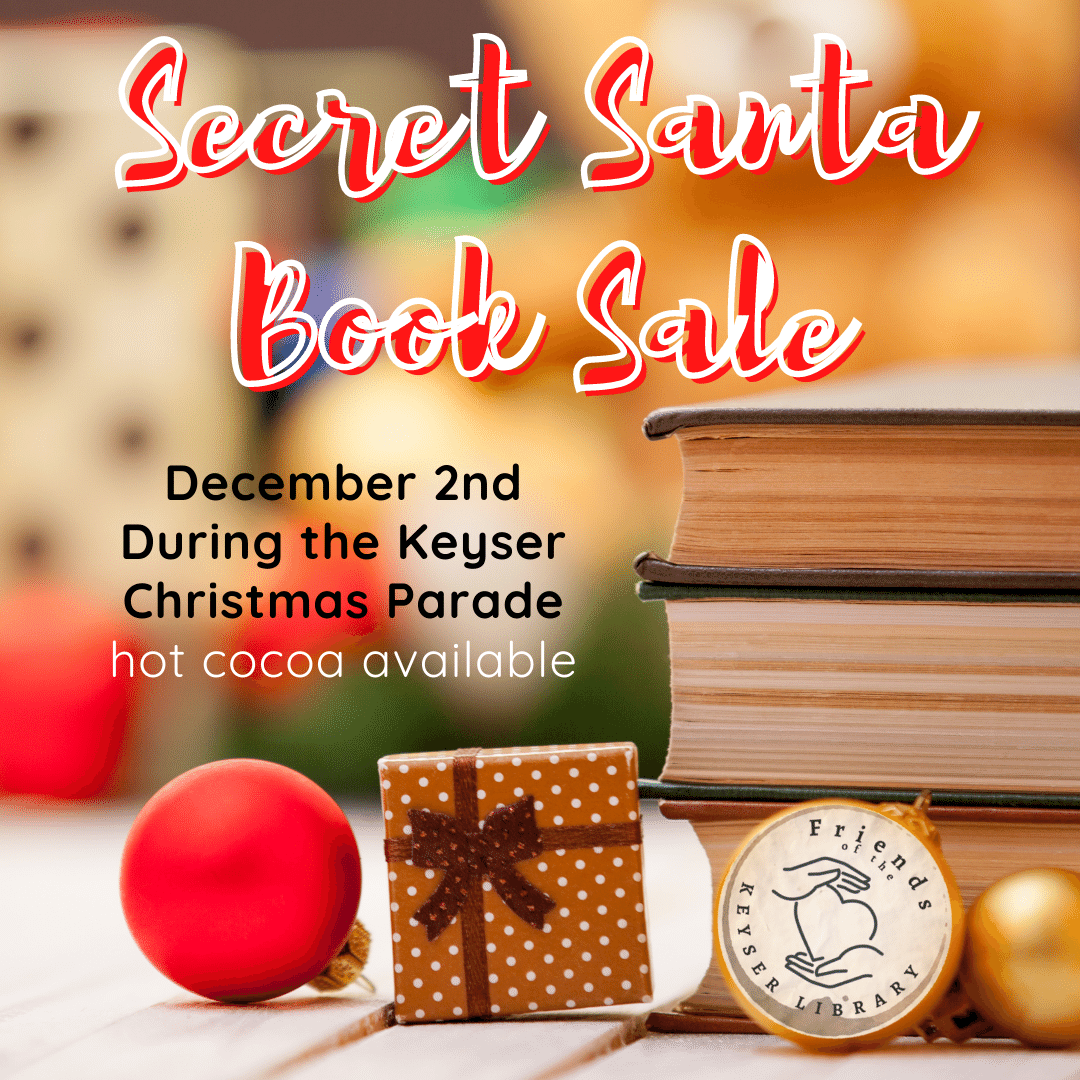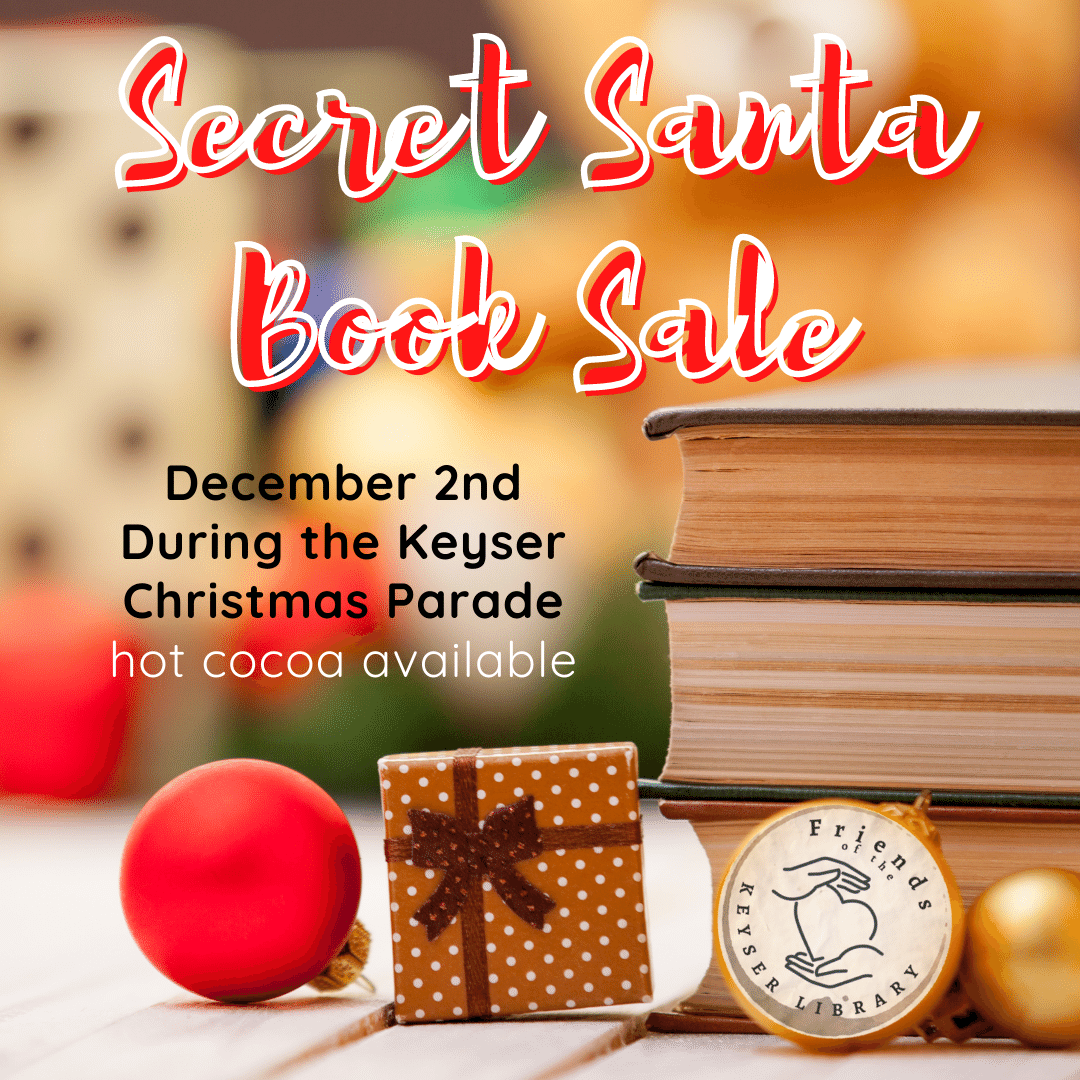 The Friends of the Keyser Library will be setting up during the Christmas Parade on December 2nd and selling "Secret Santa" books and cocoa. If you'd like to help during the parade, please join us at the library by 6:30 at the latest. The library will be open for the event, but regular services will be unavailable. Thank you!
1 event,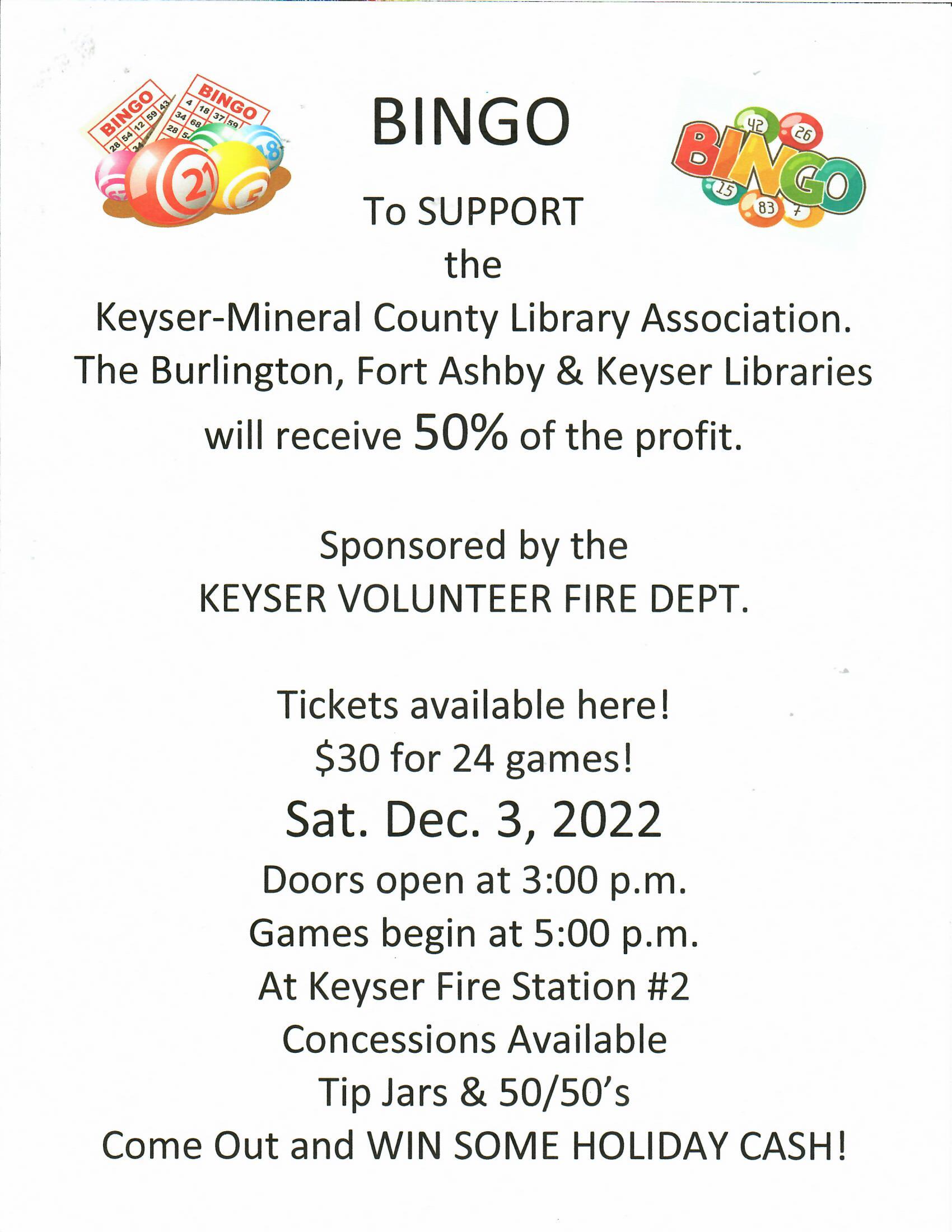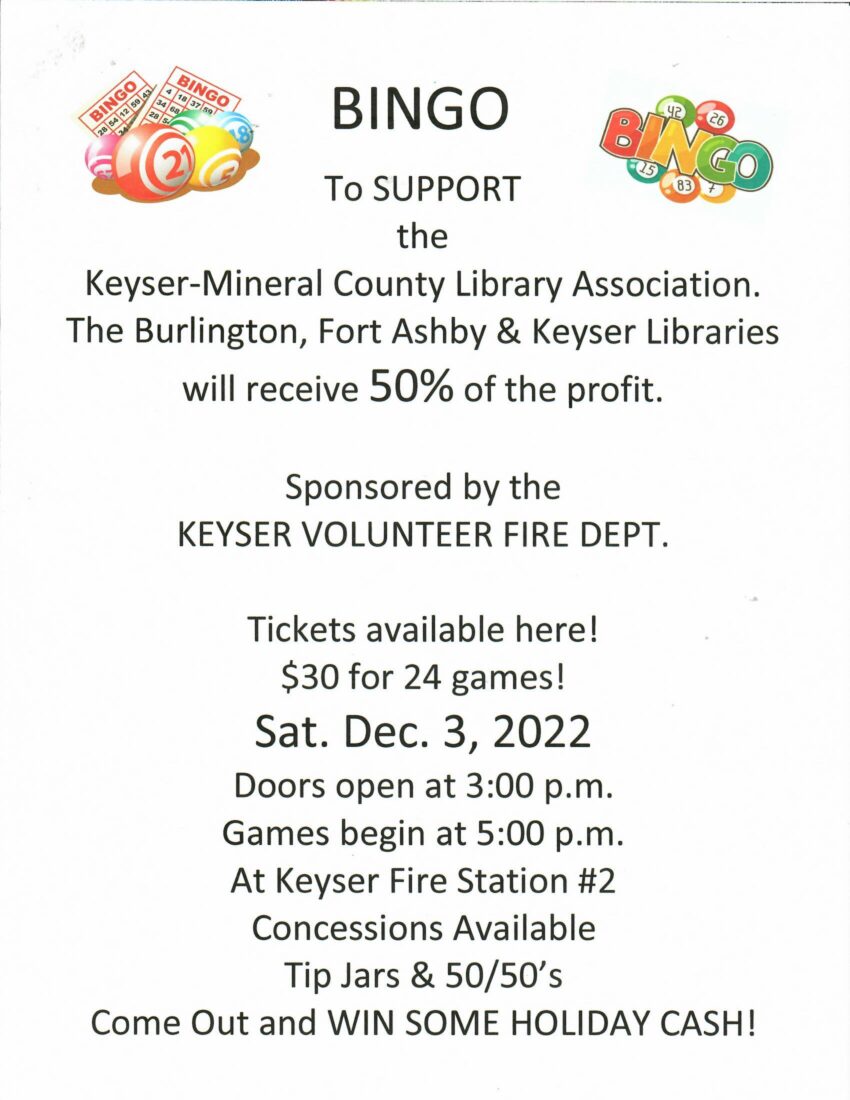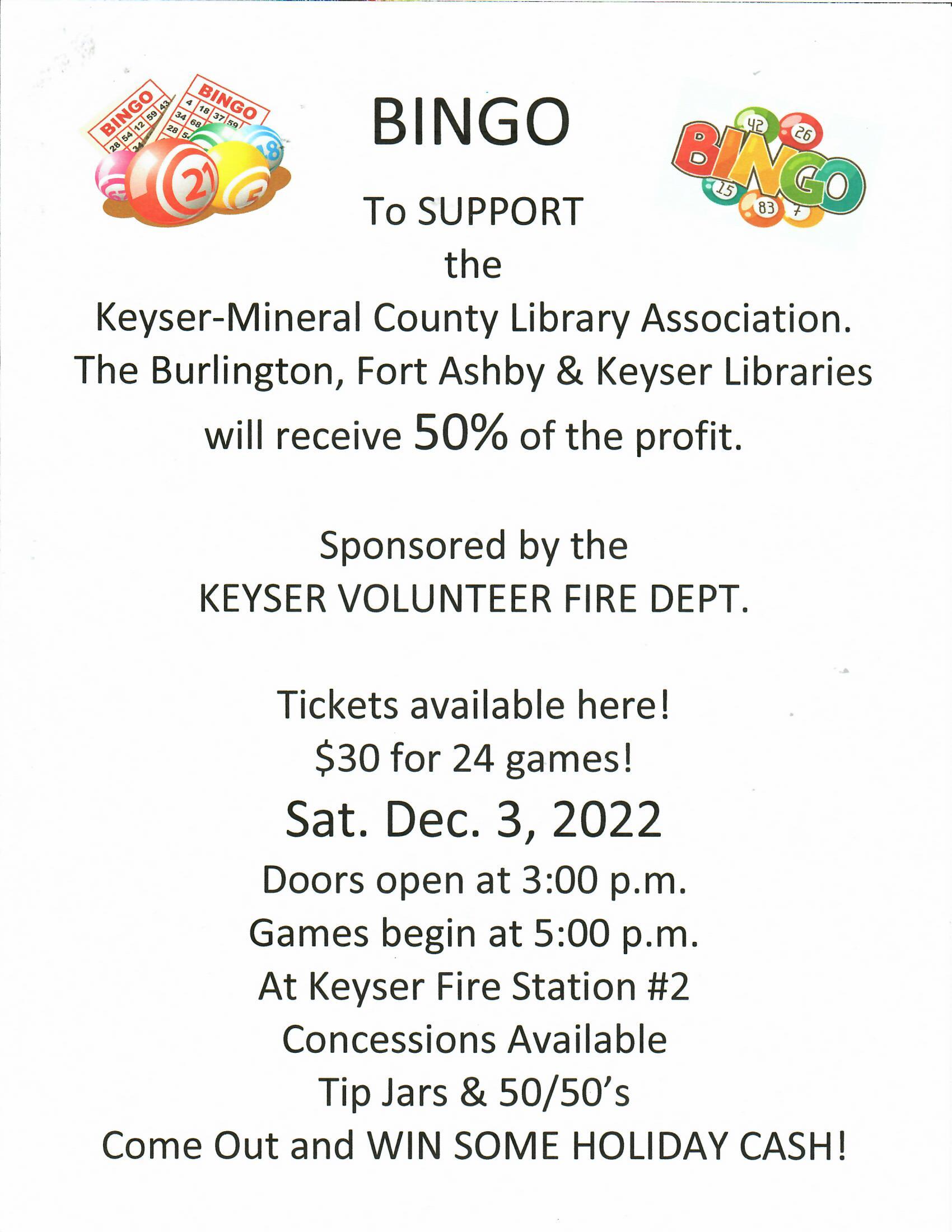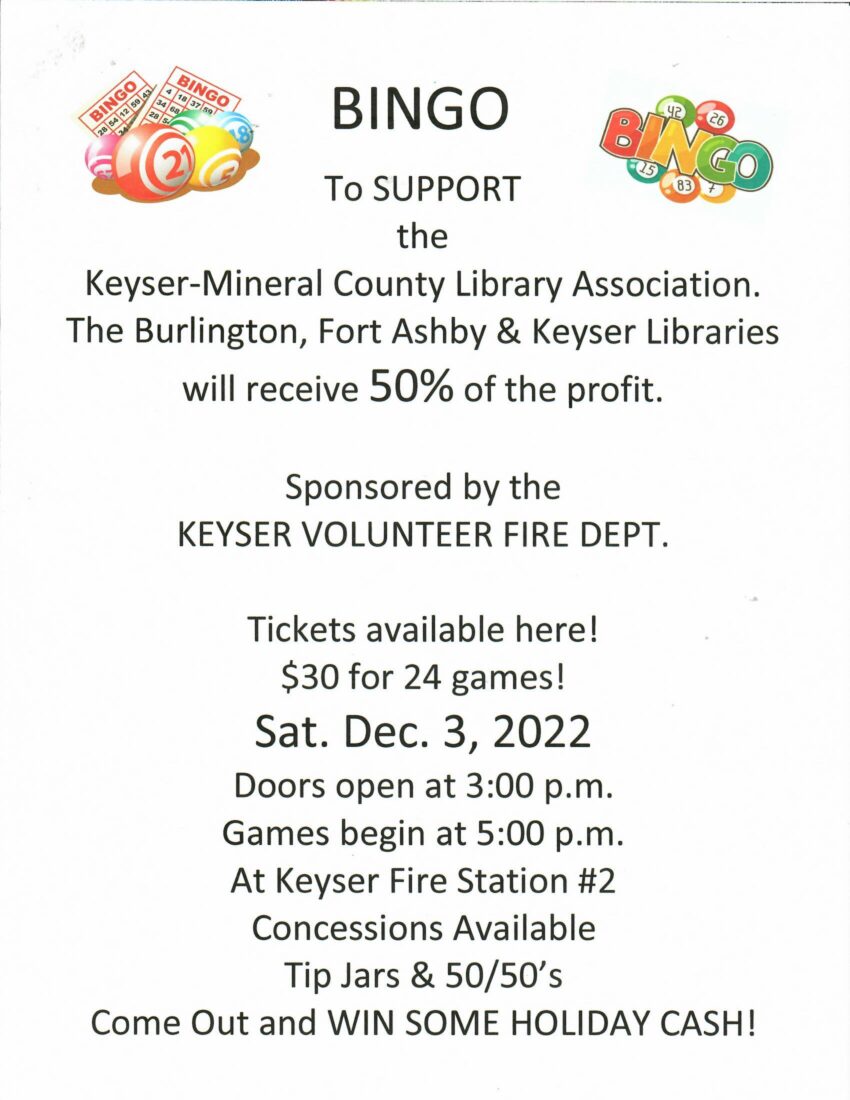 The Keyser Volunteer Fire Department and the Keyser-Mineral County Library Association are teaming up! There will be a Bingo event on December 3rd; doors open at 3pm and games begin at 5pm. Tickets are available at all three libraries and at the door. Come support your local libraries and firefighters!